NEW this school year! More options for 5th-8th graders
Project Based Learning
and STEM classes
Upcoming Project Based Learning Sessions: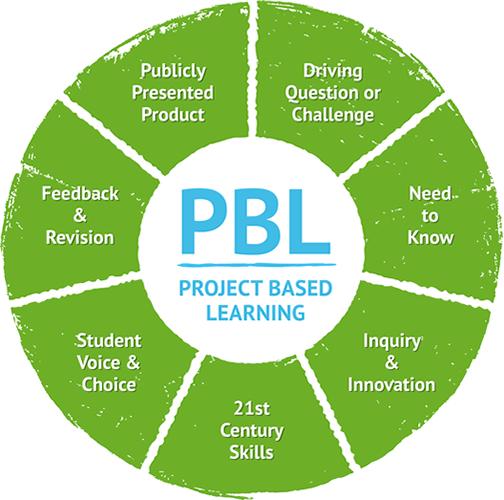 Session 4: Backyard Habitat Project: Join us as we explore the great outdoors. During this session students will design and implement a plan to enhance their backyard by creating insect habitats, providing nesting sites for birds, planting native plants or even removing weeds and invasive plants. This session will include a field trip ~ to be announced soon!
Session 5: Analog Flash for Windows: Students will create an interactive, museum-quality exhibit that fits in a window frame and illustrates a principle of math or physics. Analog: most of the projects are mechanical. The products are not made for a PC but for an actual 24" x 24" x 5" window frame. We will be taking a field trip to CSU, Chico to explore the physics and math departments as well as the art galleries and museums on campus.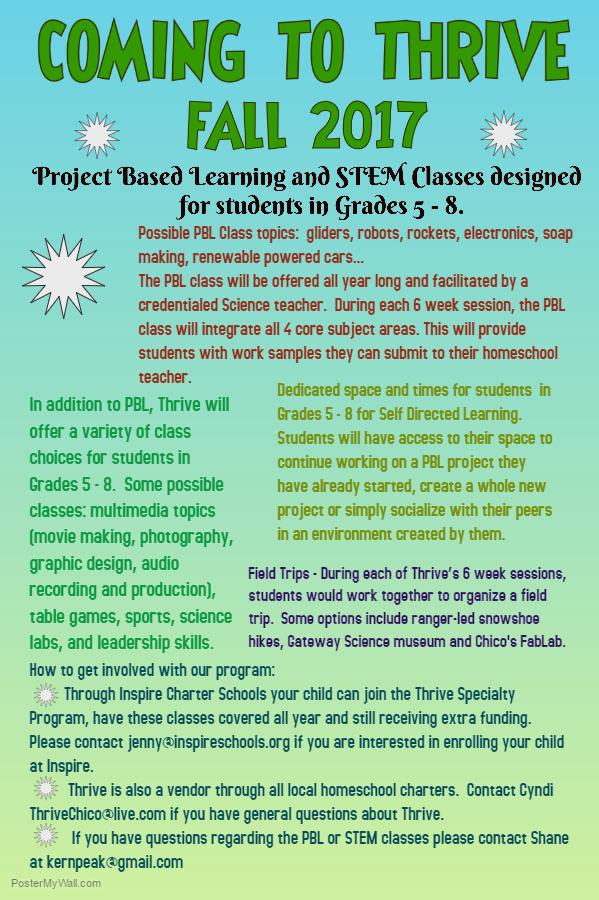 View our full schedule and register here.
We accept POs from all local charters.